Edition of 7 completed February 2016.
Designed for the most discerning Electric Music Box performers, the 203-10 features numerous improvements over designs of the past.
Custom designed supply and bus system are compact and flexible and provide ample current for the thirstiest modules - new or old.
Chassis allows connection of external AC-DC supply via banana binding post and remote module(s) via 8-pin Cinch connector.
Boats easily accomodate the deepest of modules and are fabricated with .063" aluminum.
And of course, what would it be without the upholstery?


- FINAL EDITION AVAILABLE 2020 - CONTACT FOR DETAILS -
Edition of 3 completed December 2015.
For those that just had to have it old school.


- FINAL EDITION OF 2 AVAILABLE 2020 - CONTACT FOR DETAILS -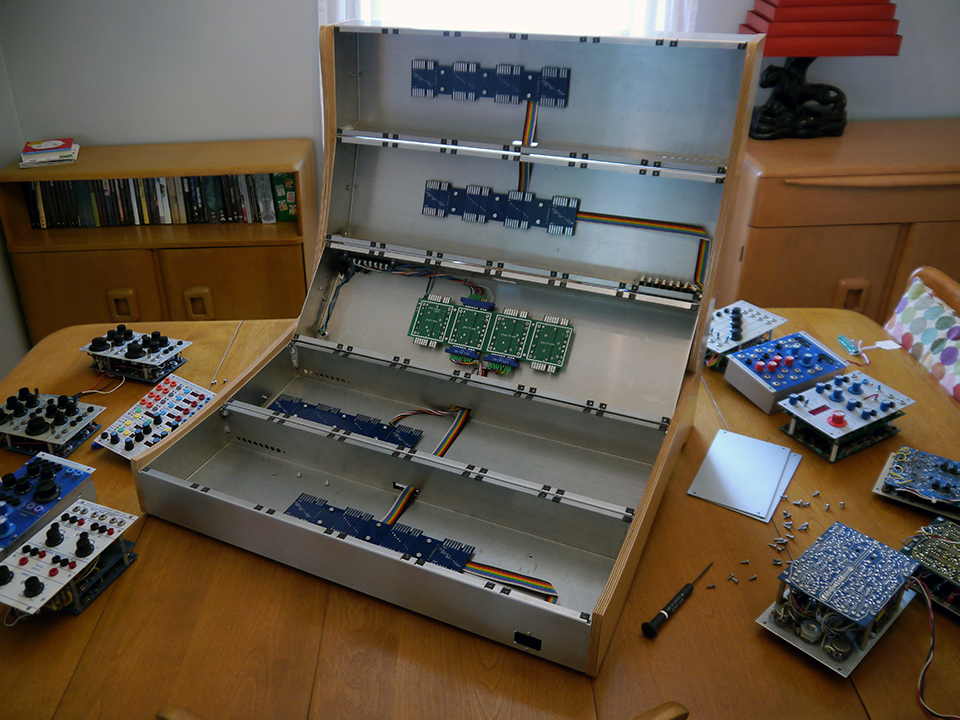 I've built several of these over the years with a variety of functional and aesthetic options.


- Email to discuss custom options -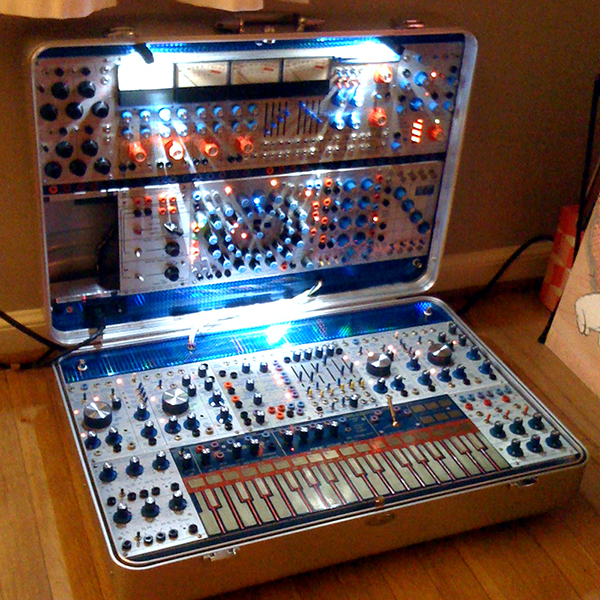 Edition of ~6 completed 2012.
Fashioned after The Man's own travelling case at the request of a customer.
Some parts remain from the initial run and with enough interest I could create a few more.
Not my first choice or suggestion for a portable system, however.


- Email to discuss custom options -